We created a brand new dashboard for suppliers on LandscapeHub to successfully navigate their business on our platform. Suppliers can track traffic to their brand and product pages as well as view sales, open quotes, and orders placed. They can even gain insights on the most and least popular products in their inventory.
Today, we thought it'd be helpful to take you through the features of our new dashboard, and how each one helps suppliers grow their businesses on LandscapeHub.
Accessing the dashboard
To access the supplier dashboard feature, a supplier would navigate to "Dashboards" in the left navigation column once they are logged into LandscapeHub. Dashboards are segmented by supplier branch, so suppliers with multiple locations would have a dashboard for each location represented on the platform.
View site traffic
This section summarizes settings for a supplier location and overall traffic (impressions) coming to a particular supplier's pages on LandscapeHub.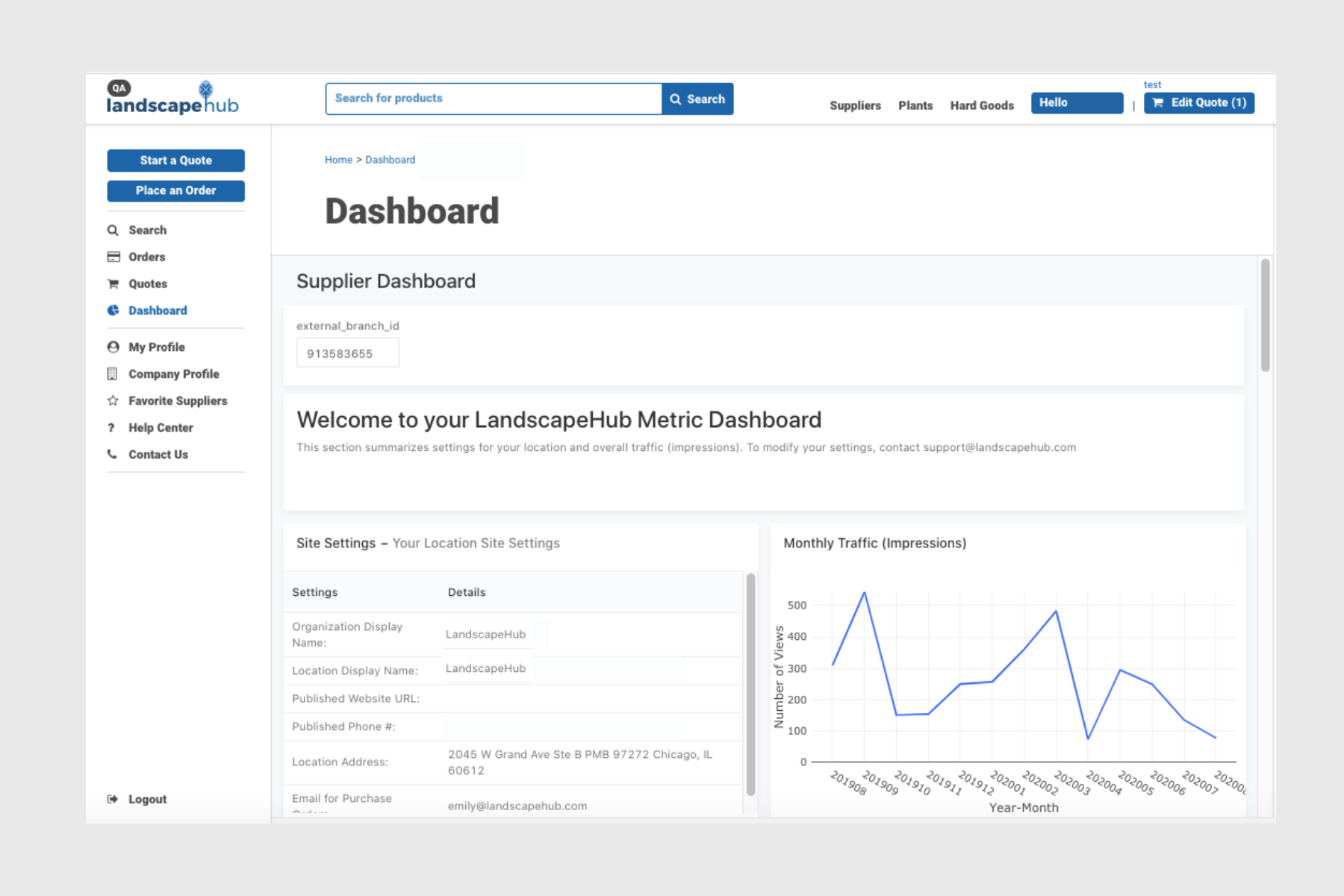 View a summary of sales
This section contains metrics to measure a supplier's sales volume from LandscapeHub. The numbers shown are for current year and the average order volume is calculated from a buyer's perspective.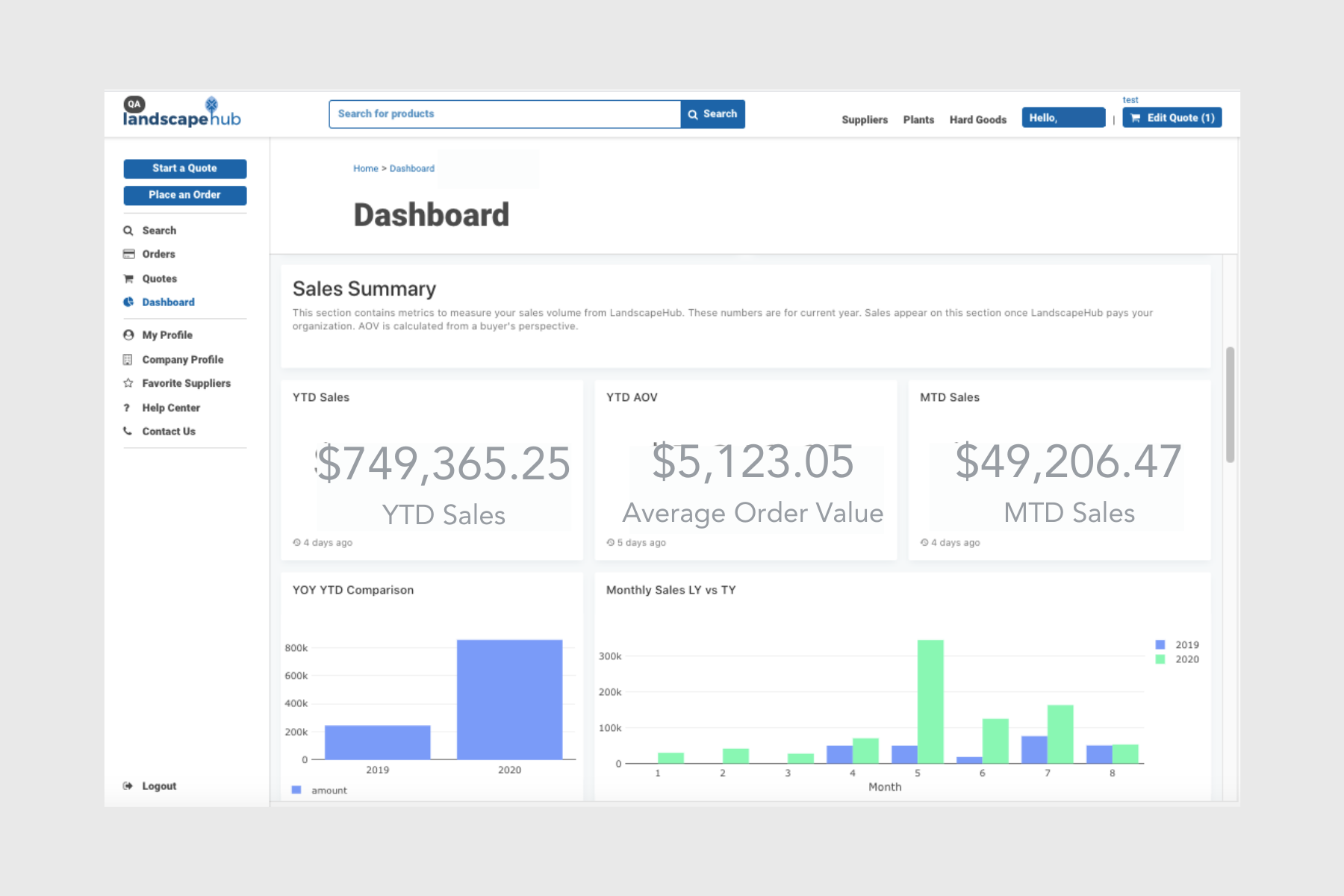 Track quotes and plants ordered
These sections summarize buyers that have quoted and ordered material from a particular supplier location for the current year.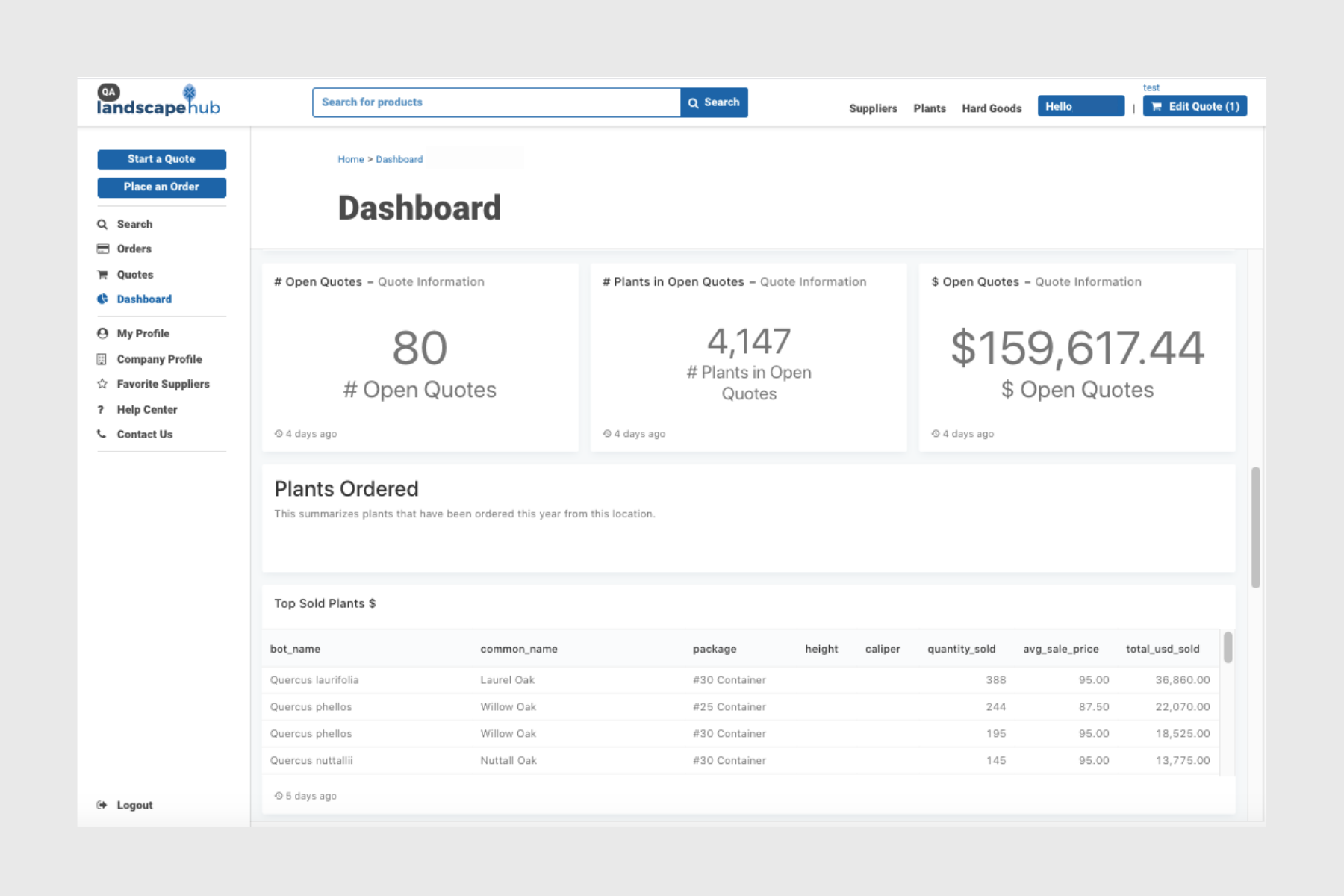 Manage product availabilities
This summarizes this locations online availability that is displayed on LandscapeHub. The supplier can see the first import made and the latest update made to the site.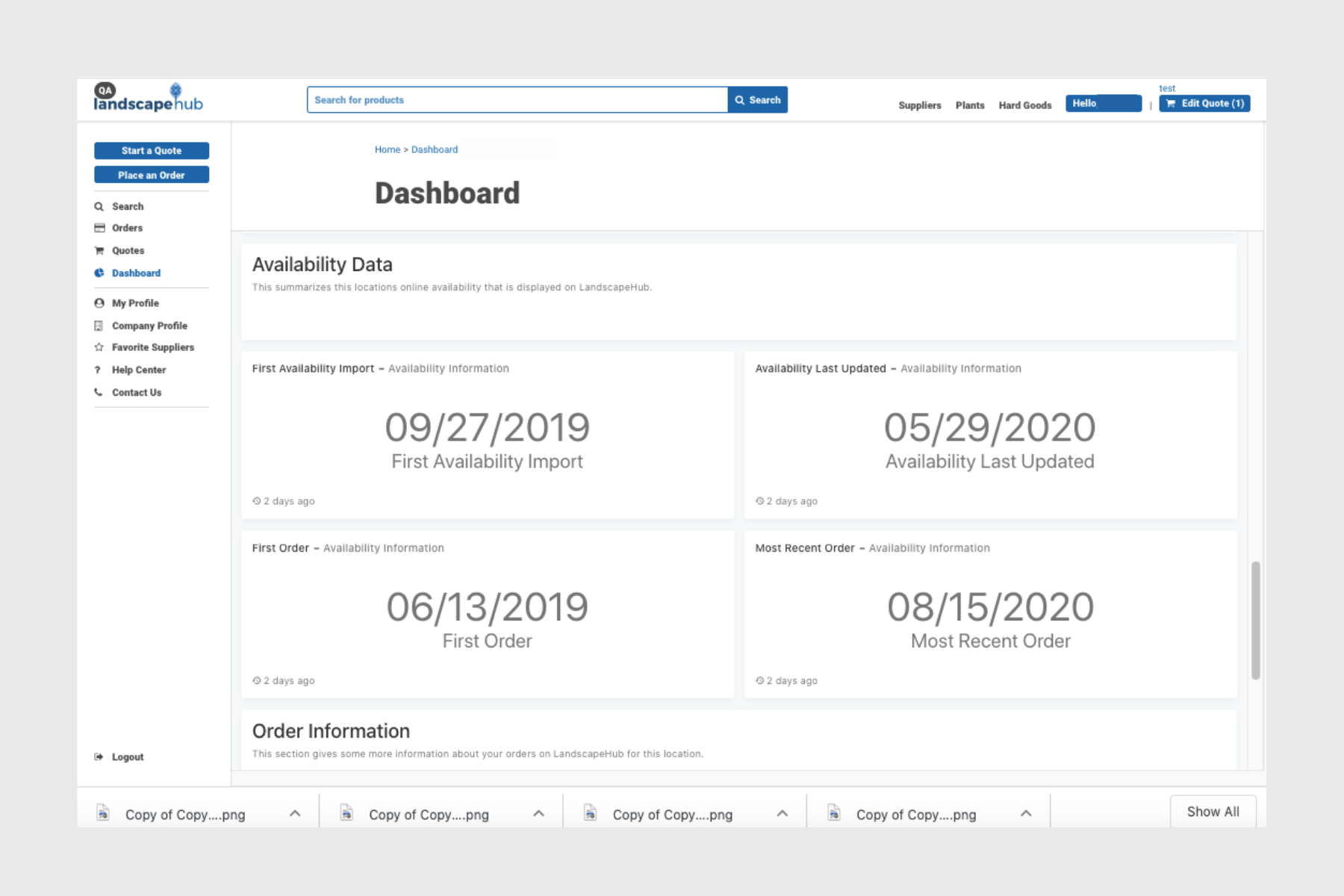 Order information and product searches
This section gives some more information about orders on LandscapeHub for a particular location including the volume of pick-up versus delivery orders and the products that are being searched most often from available inventory.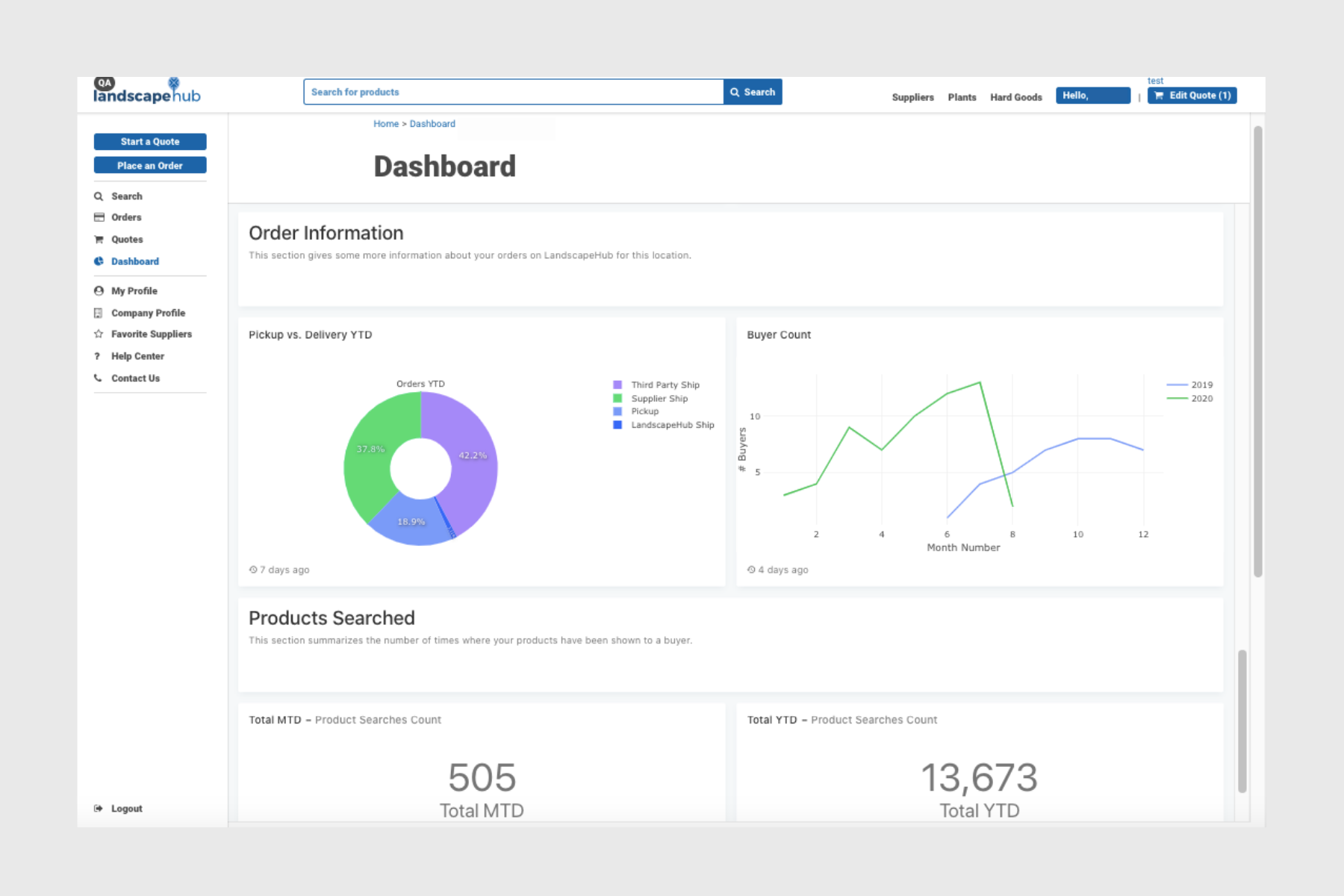 Analyze marketplace insights
The final section of a supplier dashboard contains analytics from the entire LandscapeHub network including all suppliers and buyers including buyer locations and site searches.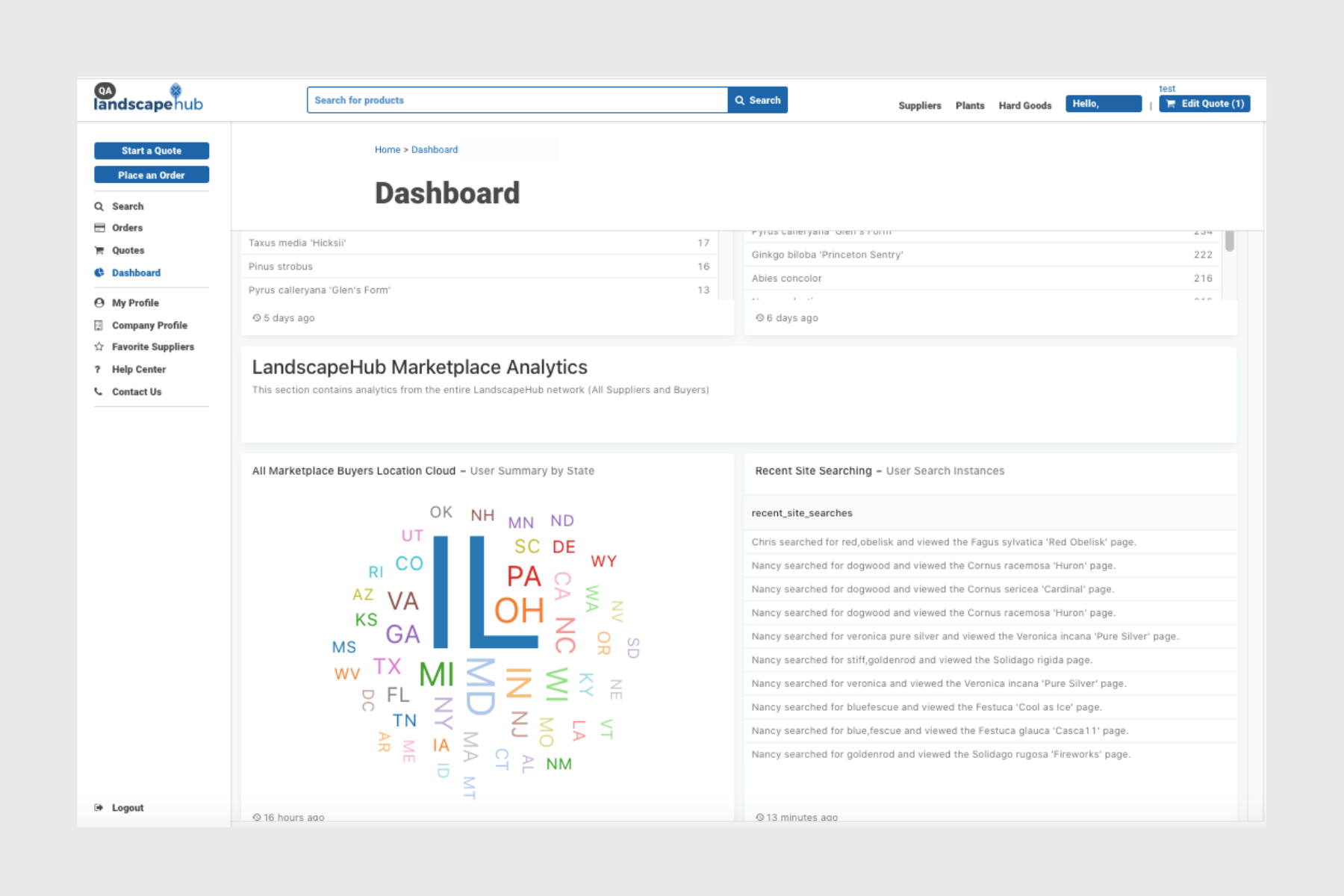 Still have questions, or interested in learning more? Reach out to use and we'd be happy to provide a free demonstration of this exciting new feature available to suppliers on LandscapeHub.