From weather impacts to construction delays, order timing in the landscape industry can be unpredictable. That's why LandscapeHub is giving our suppliers and buyers more ways to communicate and manage orders with Date Change Requests.
Introducing Date Change Requests
With this new feature, buyers and suppliers can request a new expected date directly from the Order Details page! We'll send the new date and comments directly to the other party on your order so they review and respond.
Date Change Requests will allow you to:
Provide revised dates and comments directly to the other party on your order
Speed up the time it takes to resolve order issues
Easily share updates once you confirm timelines
Streamline your LandscapeHub order management
---
How It Works
Requesting a date change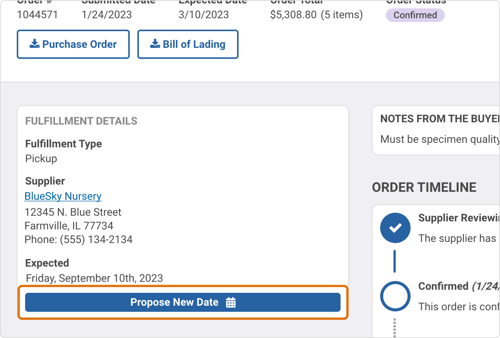 Start by visiting your Orders dashboard where you can see a full list of your open orders. You will only have the option to request a date change for order in a Confirmed status. Find the order you wish to change the date on and select it. You'll be taken to the Order Details page where you'll see a blue button near the top of the page that says 'Propose a New Date'.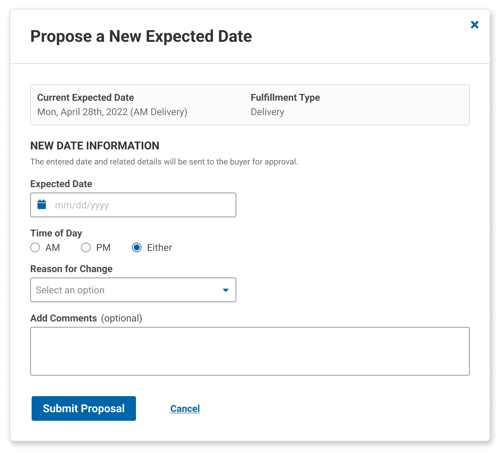 When you click the button, a modal will appear with a few fields and a comment box. Provide the necessary details and submit. The new date request will immediately be sent to the other party for approval. If you get the OK, you'll be notified and the order will instantly update reflecting the newly agreed upon date.
Responding to a request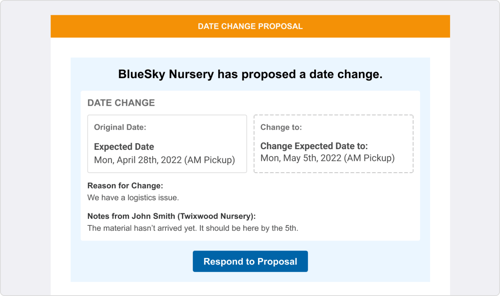 Once a request is submitted, the other party will be notified via email or text. The email will include a preview of the request along with a button that says 'Respond to Proposal'. Click the button and you'll be taken to a new page where you can review and respond to the request.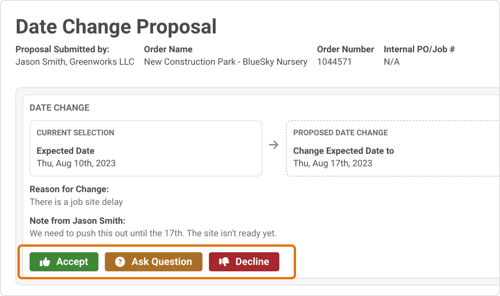 You will have three options to respond: Accept, Ask Question, Decline.
✔️ Accepting the request: If you click accept and submit your response, the order will be instantly updated and new order documents will be shared reflecting the new expected date.

❓ Asking a Question: If you select Ask a Question, you'll be able to provide additional comments. When you submit your response, it will be sent to the LandscapeHub team to ensure any issues can be coordinated and resolved quickly.

❌ Declining a Date: If you select Decline, we ask that you provide some information on why this new date doesn't work. When you submit your response, it will be sent to the LandscapeHub team. They'll use your feedback to work to resolve the issue which may mean shifting the order to another vendor, finding a sub, or working on an alternate logistics plan.
---
The LandscapeHub team always has your back.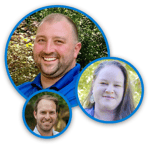 Our team of industry professionals will still monitor and follow up with any parties who are slow to respond to a date change request. We will also step in to resolve any outstanding issues.
Contact us with any questions →