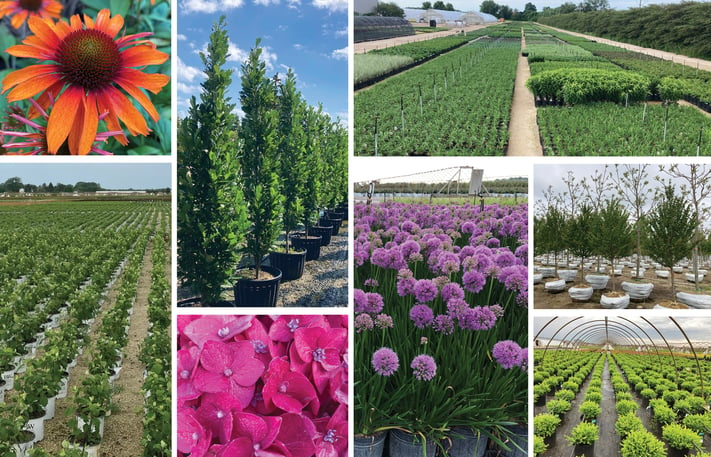 Established in 1992, Mariani Plants is a wholesale grower of trees, shrubs, and perennials, with nurseries in Garden Prairie, Illinois, and Kenosha, Wisconsin.
The focus of their 120-acre Garden Prairie nursery is container production of shrubs and perennials, as well as their expanding Accelerator® container tree program. The 515-acre Kenosha nursery focuses on field production of trees and shrubs and is home to their Mariani Plant Center (MPC), an above-ground sales yard that is stocked all season long with their own field-grown B&B plant material, as well as unique, outsourced specimen plants.

They are dedicated to building long-term relationships with their customers, employees, and industry partners. Although they are constantly evolving to meet the changing needs of the industry, their passion for plants is ultimately at the core of all they do, and they pride themselves on consistently providing the highest quality plant material and customer service.